It's Just My Imagination Runnin' Away with Me While I Play
In Nugget Square, each and every child is able to let their imagination soar. This children's fine motor play area is filled with fun, engaging, and interactive toys for Nuggets of all ages. Plus, we know how much kids love to learn – so these fine motor play activities rotate often to provide a fresh experience on return visits.
About the Nugget Square Fine Motor Play Area
What kinds of interactive toys will Nugget Square be stocked with, you ask? Here's a list of just some of the industry-leading brands we carry:
Coco Village
Lakeshore Learning
Fat Brain Toys
Janod
Imagination Generation
Guidecraft
Constructive Playthings
Melissa & Doug
Itey! Play!
U.S. Toy Company
Manhattan Toys
Tender Leaf Toys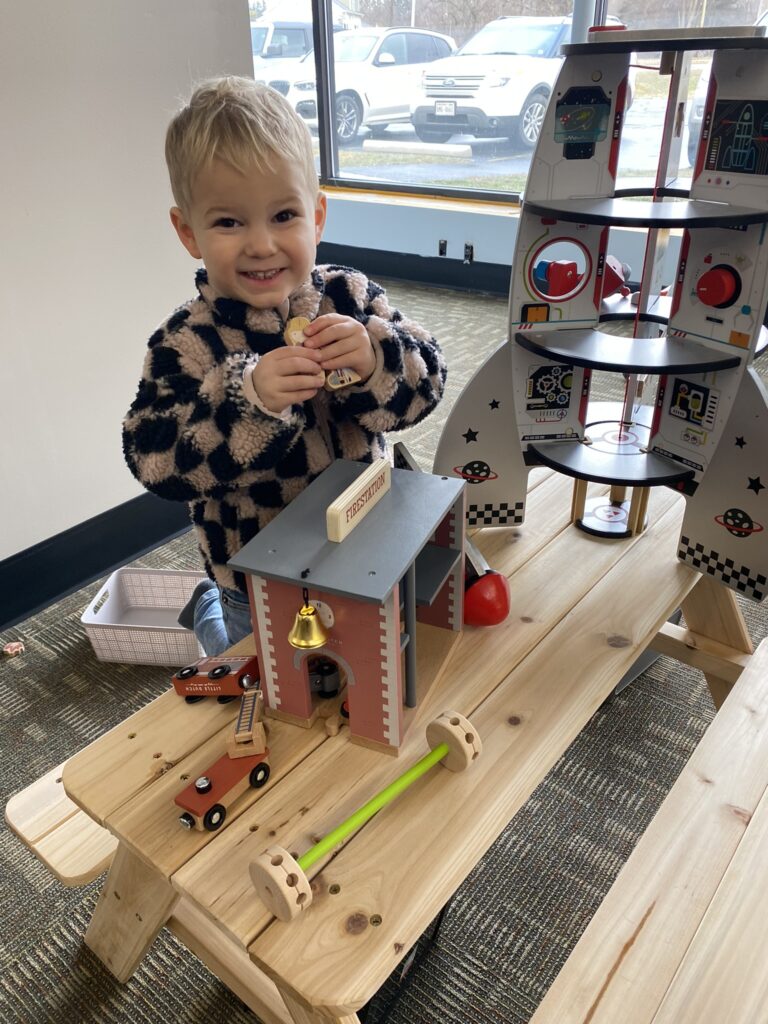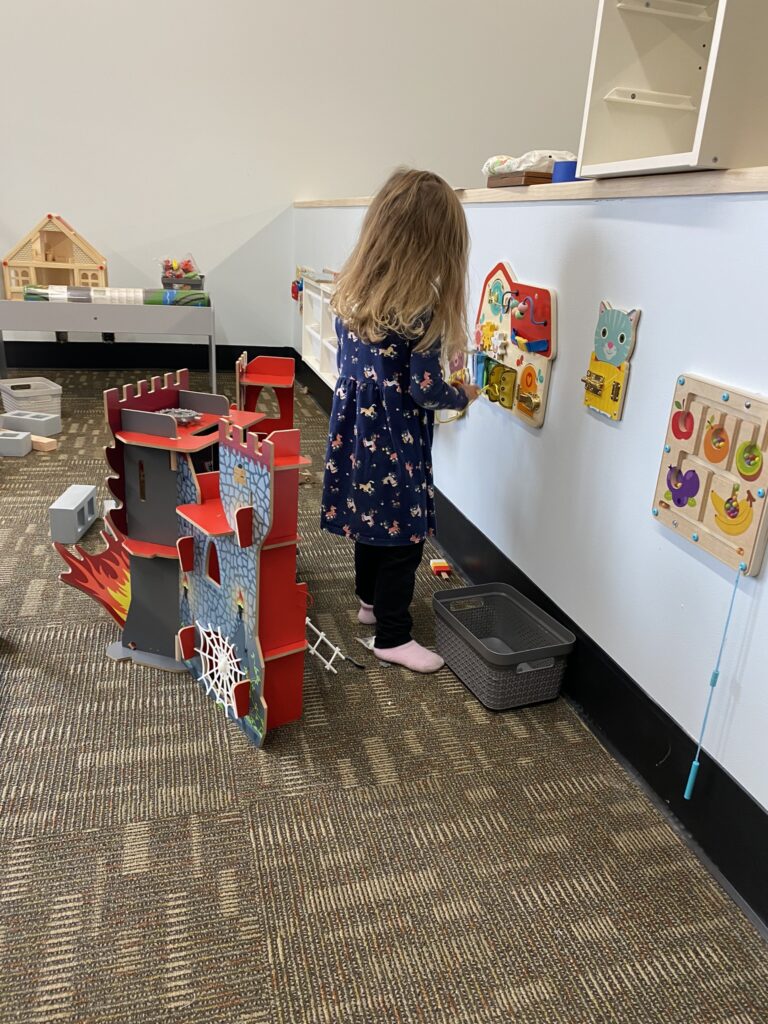 Supervision
Nugget Nation MKE is an adult-supervised children's indoor play facility offering a series of parent/child-style activities devoted to the physical, mental, emotional, and social development of kids. Therefore, for safety, all Nuggets must be accompanied by an adult to be admitted to Nugget Nation MKE. In addition, a legal guardian must sign a waiver on each child's behalf before entry.
Health & Safety
The fine motor play area at Nugget Nation MKE is regularly cleaned, disinfected, and sanitized. We ask that you please sanitize your hands upon arrival and frequently re-sanitize throughout your time here. Hand sanitizer dispensers are readily available, as are well-appointed bathrooms. If feeling ill or recovering from illness, we ask that you please stay home.
Shoes are prohibited in all play spaces. Socks are required. Cubbies are available for stowing shoes and other personal items. Please note that this storage is provided as a courtesy: use at your own risk. (Though the risk of your imagination running away with play at Nugget Nation MKE is much, much higher!)