Hey Baby, Hey Baby, Hey!
Let's go inside so I can play!
Nugget Nation MKE wants all our Nuggets to have a safe indoor play space. That's why Tiny Nugget Terrace is more than just an indoor play place for toddlers, walkers, and crawlers – it's a semi-private area so our Baby Nuggets can cut loose and have fun.
We have a ton to keep kids age 23 months to crawlers delighted and engaged, exploring with their eyes, fingers, and sock-covered toes while developing their fine and gross motor skills for greater independence. (Think: Your Nugget is able to button their coat by themselves now?! Wow!!! Thanks, Nugget Nation MKE!)
About Our Indoor Play Place for Toddlers, Walkers & Crawlers
Some of the gross and fine motor activities Tiny Nugget Terrace has to offer include…
Busy boards
Pull-up bar with mirrors
Sensory boards
Soft foam climbing boxes
… just to name a few!
This indoor play place for toddlers, walkers, and crawlers will also be getting its own climber and slide shortly.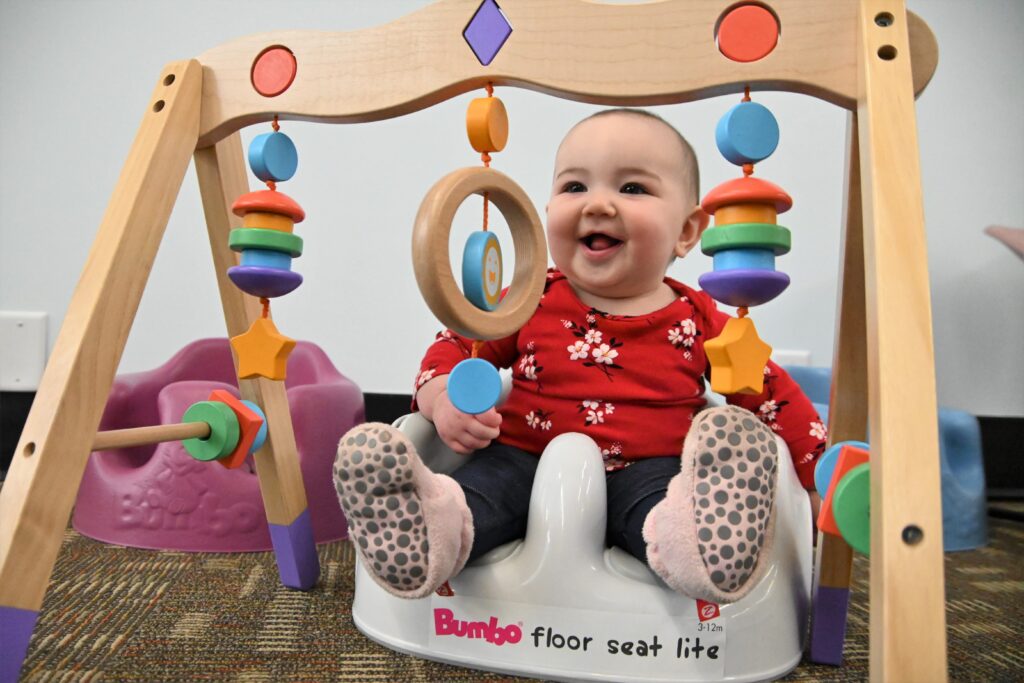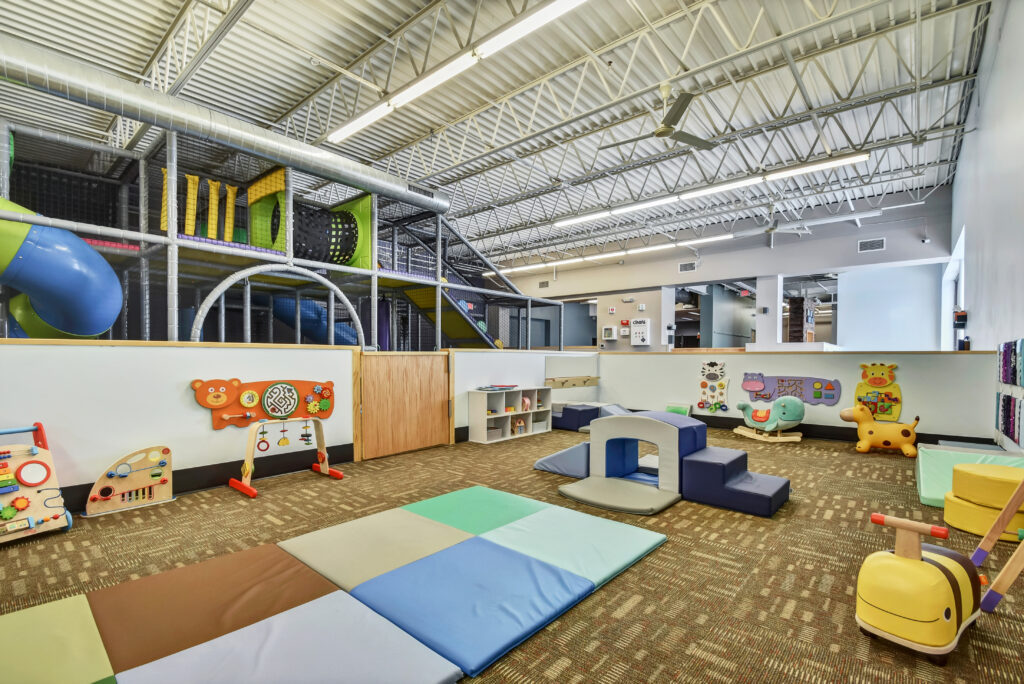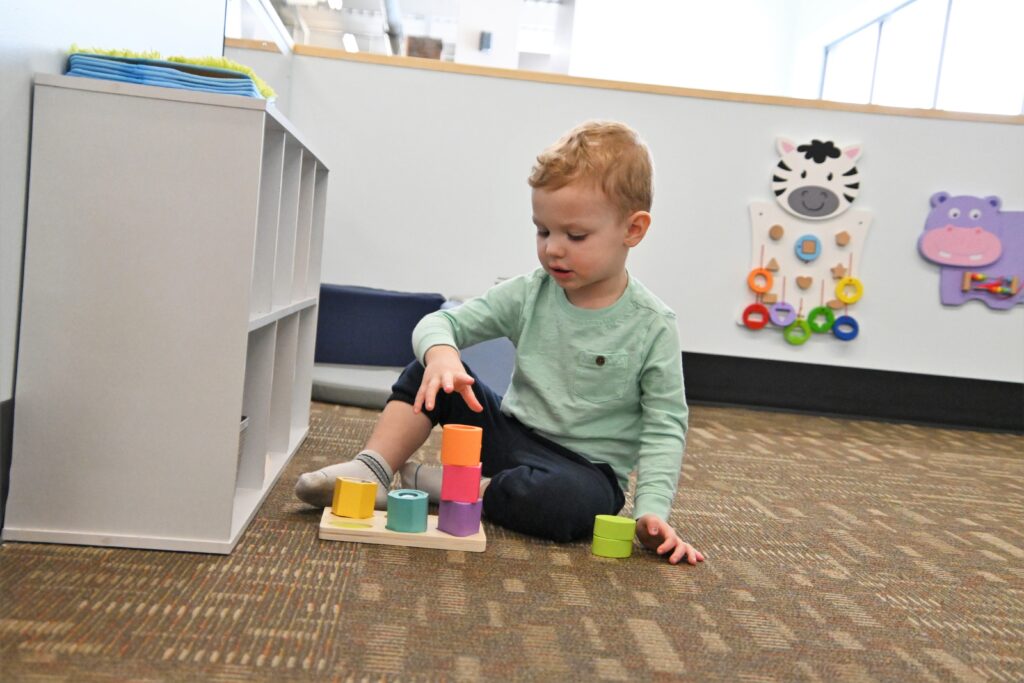 Supervision
Nugget Nation MKE is an adult-supervised children's indoor play place offering a series of parent/child-style activities devoted to the physical, mental, emotional, and social development of kids. Therefore, for safety, all Nuggets must be accompanied by an adult to be admitted to the Nugget Nation MKE play spaces. In addition, a legal guardian must sign a waiver on each child's behalf before entry.